Across industry lines – accessing a valuable pool of M&A opportunity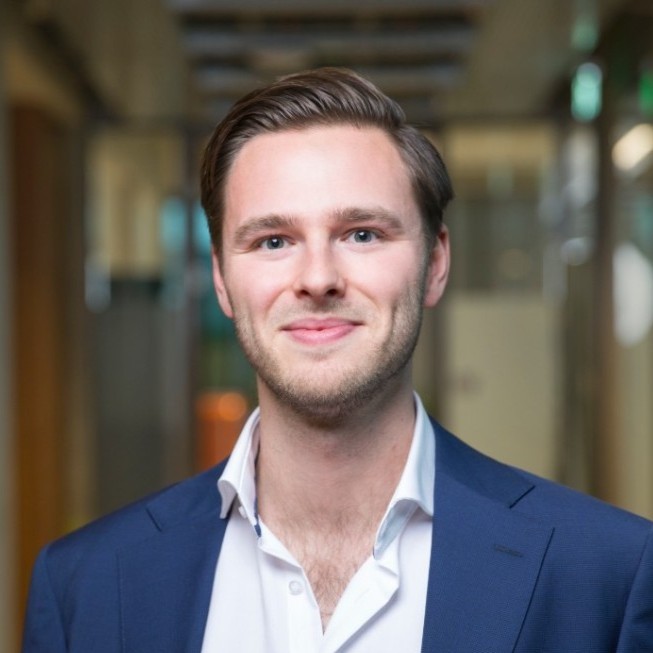 Jelle Stuij
Read the article :
M&A is well-recognized as an effective route to growth and strategic adjustment but - as the dust clears from the Covid-19 pandemic - a new breed of opportunity is emerging as companies seek to exploit synergies across industry sectors.
Shift in corporate strategy
A recent M&A survey by EY found that a large proportion of future deal confidence in the industry was supported by a reported shift in corporate strategy. Companies that have survived the pandemic have had to adapt their business models quickly to a different (and often challenging) landscape. Tough decisions have been taken and a more critical eye cast over company operations. EY's study found that successfully overcoming the recent hardship has cultivated an emboldened set of decision-makers and provided the impetus to accelerate medium-term strategic plans and challenge fundamental aspects of their business. This is resulting in the exploration of new opportunities - across sectors and borders - in the search for new synergistic alliances.
This enhanced appetite for innovation and change is combining with an ever-more connected world and, particularly, with increased business digitalization, leading to the blurring of boundaries between industries and an increased convergence of business sectors.
Industry convergence enters new phase
Of course, industry convergence is by no means a new phenomenon and digital disruption, in particular, has driven huge change and innovation over recent decades. Had it not been for computer firm Apple crossing industry barriers to challenge telecoms incumbent Nokia in the 2000s, for example, the smartphone may never have existed. More recently, a similar progressive transformation has been happening in the automotive sector. The rise of artificial intelligence, machine learning and digital interface technology has seen vehicles increasingly equipped with a multitude of tools that can interact with both passengers and their surroundings, from digital assistants to early warning systems. And convergence is not only happening on the back of technological advancements. Consider for instance, the developments around 'functional foods' - the nutrition industry and big pharma are increasingly encroaching on each other's territories.
But the difference today is the intensity and breadth of change. According to PWC's recent study, The Unstoppable Convergence Of Industries, the current wave of disruption is unlike any we have seen before, affecting industries across the board. Digitalization has led to a blurring of boundaries between traditional industries, encouraging a new breed of companies, which enter seemingly unrelated industries and challenge industry conventions that have been in place for decades. The level of these new entrants is at the highest it has been for some twenty years, notes PWC.
These ongoing mega-trends, in tandem with the comprehensive strategic reset undertaken by the majority of firms during the pandemic, have underscored the real value of a flexible business model, with products and services that can adapt to the changing business landscape. With the challenge and pace of the past 12 months, it is understandable that businesses feel wary of the time and risk associated with building a home-grown solution to fulfill their needs, and hence more and more are placing cross-industry and cross-border transactions at the heart of their revised corporate strategy.
The trend is likely to result in sustained improvements in demand and provide a boost to the overall growth of all industries, suggests PWC. But incumbents might be in a less favourable position, especially if they fail to catch the convergence wave during its upswing and - at the very least - before it runs its course. So, while historically the motives for cross-industry pollination were largely focused on innovation, they are now seen as vital to remain in the game and cover synergies from digital advancement to ESG framework.
Alternative deals rise in popularity
This increased need for talent and capabilities has promoted both conventional M&A and alternative deal types such as joint ventures, strategic alliances, and corporate ventures. But, according to BCG, it is the use of alternative deal types that has been accelerated by the crisis.
The motivations for using alternative deals are much broader than in previous rises with many surveyed by BCG citing 'risk sharing' or 'gaining experience' as their main drivers. Rather than simply addressing specific needs, today's alternative deals have become 'an essential and sophisticated component of dealmakers' arsenals', says BCG.
Value creation without boundaries
As competition in the private equity space increases, the winners will be those who can look outside traditional business boundaries for opportunities to add value. Successful M&A today requires a continuous and systematic search that increasingly focuses on an 'outside-in view'; proactively expanding existing capabilities in the context of the wider ecosystem; not just the industry in which you operate. Using an M&A resource like Dealsuite, which specialises in multiple sectors and spans 42 countries, enables a deeper understanding of potential deal partners from across the entire spectrum. M&A professionals can explore the full range of investment opportunities from minority stake to 100% control. An intelligent matching algorithm means screening and scoring of potential partners can be performed in a matter of minutes so you can be sure of relevancy despite the depth of market.
Armed with the right data, and across the full scope of opportunity, you can act swiftly and decisively when the optimal deal arises.