Digital networking in tech: 4 key trends driving cross-border M&A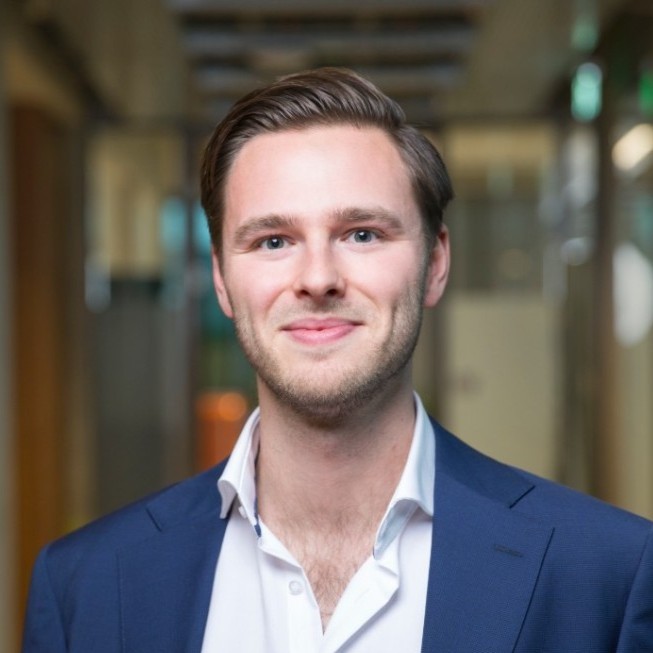 Jelle Stuij
Read the article :
A strong international network has become essential to M&A success in the small to mid-cap tech market. For the majority of smaller deals in Europe, M&A professionals can focus on domestic buyers but the changing characteristics of the high-tech sector and the increasing demand for external growth mean that this approach is no longer sufficient.
"Our focus on certain verticals, pushes us towards the international market," says Christophe Del Toso, Partner and Head of IT, Digital and Tech at In Extenso Finance & Transmissions, the France-based M&A firm. "To be successful in tech deals, we need to open up to an international space and a wider pool of opportunities and that means using digital tools. With the way the tech sector is evolving in France, and across Europe, our internal network is no longer enough."
His company, In Extenso Finance & Transmission, is a leading M&A advisory firm for small and mid-caps in France. Focusing on transactions valued at €1-50 million, it offers a complete portfolio of services to companies and their shareholders - sell-side, buy-side, financing and strategic consulting and valuation. The M&A arm has 50 M&A professionals specialising in small-cap and mid-cap M&A with 100,000 clients all over France. These specialists develop a deep sector knowledge and are split into seven core verticals:
1) IT, digital and tech
2) Agri/food
3) B2B services
4) Traditional industry
5) Energy
6) Transportation
7) Building construction
For Del Toso, as the head of the tech vertical, the needs are very different. He also manages international affairs at the firm and there is a good reason for this. The link between IT and international relationships grows stronger every day.
Research by In Extenso shows that in more than 85% of smaller deals the buyer will be domestic, often in close area. "In general, its common to sell a company with 20$ million turnover to a domestic strategic buyer instead of an international one." says Del Toso. "In the high-tech sectors it's completely different." Dealsuite research shows that 42.1% of sellers are open for a cross-border transaction.
It is not about the size of the deal when it comes to tech, he explains. "The deals we have done are not that big - last year we did four cross-border deals and all were in the IT sector. It's strategic – they are looking for the specific technology, the key patents, market positioning."
In May this year, he sold a software company in Toulouse with a €3.5 million turnover to an Austrian company that was backed by Insight Partners, one of the biggest US venture capitalist funds.
Four key factors are driving this surge of cross-border M&A activity in the tech sector:
1. Consolidation in a highly fragmented market
The sector remains highly fragmented in Europe. There are a multitude of very small companies, with high potential but low value and turnover. These companies are typically founded by technical engineers who have a good vision of the product but they can only take it so far and that's where consolidation comes into play, explains Del Toso:
"They develop the company up to a certain level quite easily - thanks to the strong product - but at some point, you also need to turn the company into a commercial operation. They have a hard stop at this stage."
Activity in the sector is intense and highly competitive. It represents one of the most important sectors for In Extenso Finance, which caters for the whole spectrum of this demand – from sell-side to buy-side and fundraising for startups – although the majority are currently buy-side mandates because companies are eager for external growth. In the last fiscal year ending June 2022, In Extenso Finance closed 22 deals in IT, digital and tech, comprising 40% of total deals.
2. New breeds of buyers
M&A professionals must also cater for new types of actors in the markets, as well as traditional corporates, all of whom are hungry for deals. There are firms Del Toso refers to as 'hybrids'. They share some behaviours with investment funds and others with corporates. A typical private equity investor will seek to invest money for a certain period of time – usually 5-7 years – before exiting. Hybrids purchase a stake and let the company develop itself, keeping the existing management on board and buying the company as an asset for the long term. Take Canadian group Constellation Software, for example. It has purchased around 600 software companies all over the world and retained them for strategic purposes.
Unicorns (privately held startups valued at over $1 billion) are another relatively new breed. These are largely digital firms in Europe, which have raised hundreds of millions of euros in the past two years. This money is being deployed in external growth not organic. A good example is the French company Swile, the employee lunch card provider. It achieved unicorn status last year when it raised €200 million moving from a simple card to a full digital offering, providing a virtual wallet and card that can be used on a phone. "This money is not for internal growth," says Del Toso. "The company is focused on external growth and achieving this in a very short time frame. It is hungry for deals."
3. Software sector is very attractive for investors
The software sector is dynamic and attractive for investors. The software as a service (Saas) model has gained momentum over recent years and is particularly interesting for investors because it offers recurring revenue, good visibility and a predictable cash flow.
4. IT companies are cash-rich
IT companies that are performing well tend to have a lot of cash on their balance sheet with low levels of debt. This means they have a lot of leverage to make acquisitions.
Building international connections
Since its launch in 2003, In Extenso Finance has built up strong relationships with private equity investors, key industry players and small and mid-market entrepreneurs in France. It is part of In Extenso, formerly a Deloitte company, and now an independent top three accounting group. While this affords access to extensive international connections, they are focused on much larger companies. Leveraging these internal networks became limited.
"We had to rebuild our network worldwide," says Del Toso.
This international strategy began two years ago with a project to build close partnerships with other independent M&A firms in key strategic locations but it was not enough. Technology was the extra layer that helped them get ahead of their competitors, he adds. The company aims to expand its presence globally but is currently focused on Europe, with Germany, Benelux, and the UK, particularly significant markets.
"We use a lot of digital databases. It's important to have the information before our competitors and to have the metrics about each deal afterward – what are the multiples that it sold for, what went well or not so well, so we can compare when we have another similar deal."
The company joined the Dealsuite platform in March this year and has already begun to reap rewards:
"It opens up our search to a much wider pool. Before, we were restricted to our networks whereas now we see many more possibilities with people we didn't even know existed. All without putting in much extra effort."
His team of ten now looks at the platform daily. They execute around 60 deals per year so will look at ten times that many opportunities. Using the platform is becoming a systematic part of this search, says Del Toso, while Dealsuite's reports and surveys (including average EBITDA multiples) provide a realistic view of what is happening in the international M&A markets.
It has been important for In Extenso Finance to join a community of like-minded professionals who speak the same language and know the process, and in which confidentiality is a given, he adds.
"There are some deal platforms in France where your deals are publicly distributed – a lot of clients do not want to be featured on these. On Dealsuite, we're on a private platform with fellow M&A professionals, which means no confidentiality breaches, a smoother process, and a lot of time saved."