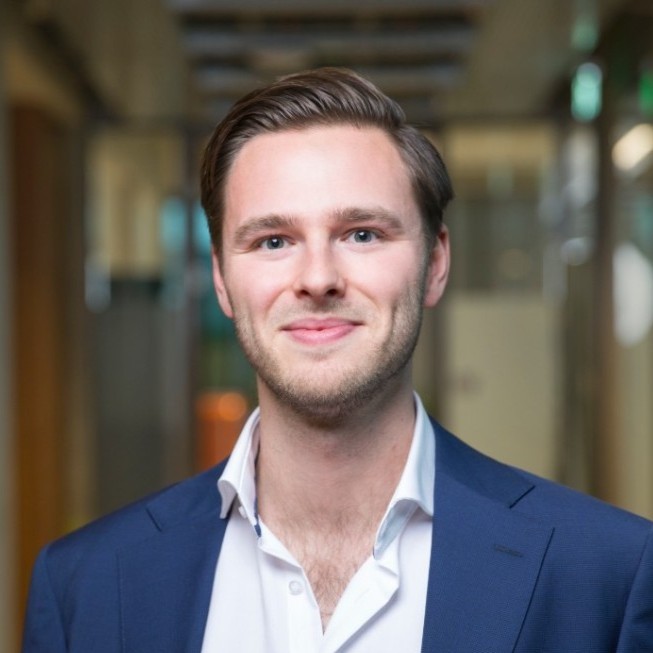 Jelle Stuij
Read the article :
Why smaller companies are getting strategic about M&A
Businesses have always merged and acquired each other, yet M&A as a distinct discipline was born in the 1980s when the liberalisation of the markets and advances in technology ushered in the era of the mega-deal. An ecosystem emerged with corporate M&A, M&A advisory and private equity helping companies leapfrog to dominance in their sector. It was a brash, adrenaline-fuelled world that lived by the motto that big was always beautiful.
Meanwhile, away from the headlines, mid-market companies continued to acquire and divest, as they had always done. The most forward-looking among them saw the advantage of professionalising their M&A operation and making it a strategic tool to gain competitive edge — but the technology that drove big-ticket corporate deals was not accessible to them, or simply not cost-effective.
This is changing fast. The Digital Revolution is democratising technology, putting strategic M&A within the reach of SMEs and the intermediaries that specialize in smaller or mid-market deals.
The main challenge for companies of all sizes is to be agile in response to changing technology. Huge M&A deals are often Pyrrhic victories that give you market dominance but saddle you with technological debt, slow you down, constrict your agility and make you vulnerable.
Increasingly, small is beautiful – and the centre of gravity is shifting from the mega-deal to M&A activity in the lower and mid-market.
In the UK, in 2018, the 25 biggest M&A deals accounted for 69% of total values; in 2019, this figure retreated to 66% — while in the Black Swan year of 2020, it stood at 50%.
In terms of M&A activity, 2020 was not an outlier. For the first months of the lockdown, M&A deals fell off a cliff as companies adopted a wait-and-see policy — but they did not wait for long as Covid confronted them with (unexpected) gaps in their technology and business processes.
"COVID-19 gave companies a rare glimpse into their future, and many did not like what they saw," says Brian Levy, Global Deals Industries Leader, Partner, PwC US. "An acceleration of digitalisation and transformation of their businesses instantly became a top priority, with M&A the fastest way to make that happen — creating a highly competitive landscape for the right deals."
Technology is an important driver of the surge in M&A activity — as well as an enabler for companies to find the right deal. This is especially challenging for SMEs because the number of potential targets (or buyers) in this segment is so high. Companies with large M&A departments routinely deploy 8 to ten people to screen for the right acquisition; SMEs cannot compete with this, but they no longer have to. Platforms such as dealsuite.com give them a real-time overview of the market, allowing them to spot more opportunities and do more and better deals.
There are additional reasons why SMEs are using technology to take a more pro-active stance. These include:
Digitalization is blurring boundaries between businesses.

Covid-19 highlighted the fact that every business is now also a technology business. This means that seemingly unrelated companies can yield unexpected synergies. Private equity likes to spot and leverage these hidden connections, but intuition is not enough: you need a full overview and understanding of what is out there.
Technology is changing deal structures.

Acquiring 100% of the shares is no longer the default choice as deal structures become diversified. Digitalization is making M&A engineering more innovative — and making it accessible and cost-effective for SMEs.
M&A criteria are becoming more diverse.

Sustainability is a huge theme with many companies divesting parts of their business that do not meet ESG criteria or looking for acquisition targets that do. If you cannot filter for ESG criteria — or make it difficult for potential buyers to confirm yours – sourcing the right deal will be time-consuming and frustrating.
The binary choice "for sale/not for sale" no longer exists.

Big Data and technology have made every company a target, whether they know it or not. In the search for yield, larger companies are benefiting from low interest rates to buy SMEs as a form of treasury management. Such companies can benefit from sourcing technology to discover what is available in the market; similarly, SMEs can leverage platforms such as Dealsuite to position themselves as an attractive target.

In a context of surging demand, the parties that come out on top in the M&A game are those that are the best prepared, have the best information and can act most quickly and decisively. That has always been true, and the professional M&A class has been adopting technology for decades to give them this advantage. For smaller companies, M&A is as much a matter of survival as for corporates — and now they are increasingly using the same techniques to be successful.