Buying small but thinking big: why it's not a 'scope or scale' decision for Vitec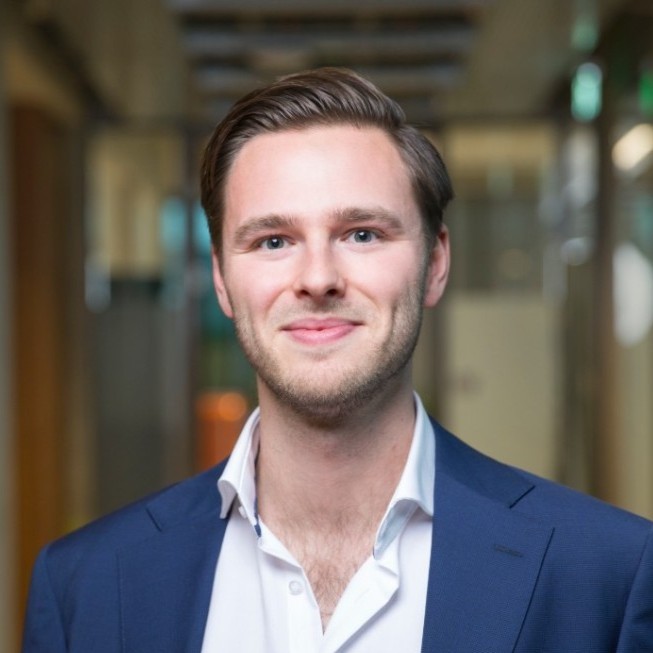 Jelle Stuij
Read the article :
Vitec has its roots in experimental science and entrepreneurialism. The Umeå-based vertical software company was born when two applied physics PhD's combined their capabilities to create one market offering.
Since then, a considered acquisition approach has seen the group make continuous incremental improvements to its product and geographical capabilities. At the same time, leveraging the expertise and experience of each business unit has driven its growth and success as a group.
"Vitec has acquired close to 50 companies to date, with a buy-to-keep strategy. Each time it acquires a new company, Vitec gains both scope and scale", explains Aleš Zobec, Vitec's Head of M&A.
"Most acquisitions have broadened our scope into a new industry or geography," he says. "We learn something from every new company, and we scale the knowledge that we have on running vertical software businesses to become even better."
The learning process
As physicists, Vitec's co-founders Lars Stenlund and Olov Sandberg, are used to experimenting to understand how things work. Their first product came to fruition in the mid-80s when they were researching heating efficiency in housing - a particularly hot topic following the 1970s energy crisis.
After enjoying commercial success in their home market, they decided to expand their energy forecasting software into Germany. But the timing was not right. Plan B was to acquire companies in adjacent verticals and, later, in unrelated industries. They realised that, although serving completely different markets, they were very similar in many ways and had a lot to learn from each other. That philosophy still underpins Vitec's approach today.
Retaining the entrepreneurial spirit
Lars and Olov have built Vitec from the ground up and remain its biggest shareholders. As entrepreneurs themselves, they know what works. But they have also learnt from their mistakes.
Vitec acquires companies that are stable and profitable, typically with €2 million plus in annual revenues. Its business units range from Vitec Nexgolf, which provides software to golf courses in Finland, to ABS Laundry Business Solutions, which delivers an ERP application to around 600 customers all over the world. But what they share is a keen focus on delivering software to a niche market - they have specific expertise that benefits a particular industry and have carved out a successful business based on that.
"We want our acquisitions to continue what they're already doing – we want to make their good company even better." Says Zobec. "Any improvements are made over the long term. We are interested in doing the right thing and we take our time."
A decentralised model
Vitec is committed to retaining what makes each individual business special. It adopts a decentralised approach where the acquired operations remain independent business units within the group. "Much of the decision-making remains at the business unit level. After all, the company is the expert within their niche and knows its customers' needs," says Zobec.
As a group, Vitec can also provide core support functions, including finance, HR, brand management and IT, if needed.
Leveraging knowledge
Although decentralisation affords a great deal of independence for the business units, it also requires a particularly strong culture to tie them together. Building a network that facilitates knowledge-sharing is an important part of this at Vitec.
"Entrepreneurship can be lonely but Vitec companies become part of an experienced and secure environment," says Zobec. "They gain immediate access to a network of colleagues with similar knowledge and experiences that they can bounce ideas off. Then we can adapt that to their specific customer market because that is unique to every company."
The group holds regular forums for those sharing the same role (CEOs, heads of development, head of customer support, etc) and CEOs meet in person at least twice a year to discuss important topics such as pricing strategies, cybersecurity or issues relating to a particular function or role.
"We also run several forums for various management and employee levels focused on culture-building, which we see as vital for our decentralised model," adds Zobec. "As well as sessions specifically for newly recruited businesses to introduce them to the Vitec family and create new relationships."
Building deal networks
The M&A team at Vitec consists of a small group of people. Although there is no specific acquisition quota, they have closed five deals per year in the past two years and they are always on the lookout for more. With five key geographies to search in - Sweden, Norway, Finland, Denmark and the Netherlands - finding the right companies is not an easy task.
"We need to make it simple for us to be in touch with the market and that's where Dealsuite helps us," says Zobec. "We have a good network from being in the Nordics for so many years but it's imperative that we build our relationships in the Netherlands, especially with the brokers."
And being quick to market is more important than ever. There are more companies looking at the same type of target than there were five years ago, according to Vitec. But few have the same software background and track record. Vitec remains a software company, not a financial player, and that's quite rare, says Zobec.
"That's what sets us apart – once people meet us, they understand we are just the same as they are. We're not going to sell them. We care about them, and we want to help them build the best product in the specific vertical market that they operate in."