Digital deal sourcing connects perfect cross-border partners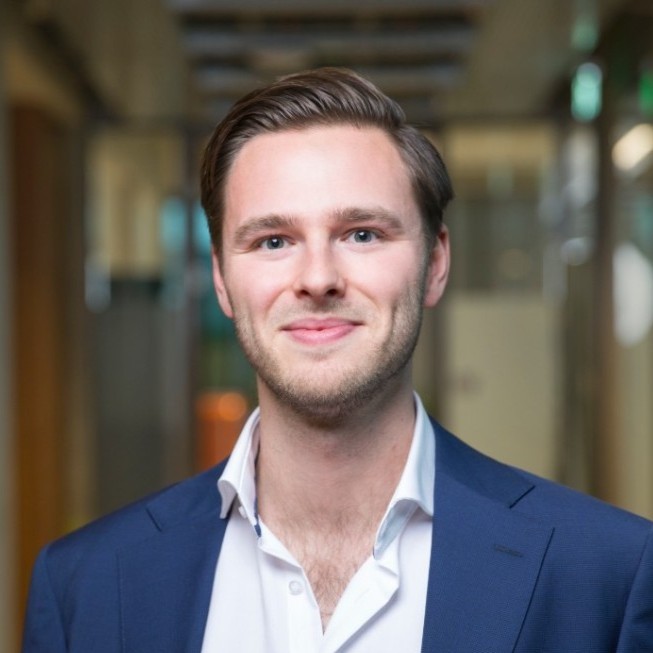 Jelle Stuij
Read the article :
Involving a foreign party in the purchase or sale of a business can bring many benefits. For the owners of end-to-end logistics company Green Logistics Groningen, it meant finding a transaction partner that was the perfect cultural fit.
Its buyer, SSH Holding AG (with co-founders entrepreneur Mike Hindi and Novastone Capital Advisors) is based nearly 400 miles away in Switzerland but the two companies' shared values – and our digital M&A platform – brought them together.
Founded by a consortium of single-family offices, Novastone Capital Advisors (NCA) runs an Entrepreneurship Through Acquisition (ETA) program, which connects investors with talented entrepreneurs who are looking to locate, acquire, manage, and grow an existing privately held company.
The ETA program carefully selects talented individuals who are capable of operating and growing an SME business – companies with good cash flow, healthy recurring revenue, and strong prospects in a range of industries and geographies, especially within Europe and North America. Target businesses benefit from succession solutions with qualified, funded entrepreneurs while co-investors benefit from sound investment opportunities with historically high rates of success.
In this case, it was Mike Hindi who had chosen to pursue the entrepreneur route through an ETA program. Mike is an experienced leader in business transformation. He had just completed his Executive MBA at Oxford University and transitioned from Novartis when he met NCA. While he had years of experience in the mergers and acquisition space, his specialty was in post-acquisition – business transformation and post-merger restructuring – so he relished the opportunity to work hand-in-hand with NCA and its team of experts during the search and transaction phases of the deal.
The deal: unexpected territory
Mike's search began in April 2021. It comprised 70% proprietary deal sourcing around Switzerland and the DACH region, in specific business service industries, and 30% opportunistic (including Dealsuite). Given the succession investment thesis, an important filter was the age of the owners: if they were near potential retirement, Mike would reach out to them via his network, LinkedIn Sales Navigator, mass mailing or cold call. He also had analyst support and access to NCA's database.
But using Dealsuite's M&A platform took him in an unexpected direction.
"Because of Dealsuite, I ended up in a completely different geography – the north of the Netherlands – and an industry that was different from my initial focus."
For Mike, business opportunities comprise two core components: the jockey and the horse. The jockey is the people behind it - how do they fit together? What is the culture? The horse is the technology and the value proposition. While he had not intended to explore logistics companies, he was regularly receiving opportunities via Dealsuite and Green Logistics ticked the right boxes. He was drawn to the family spirit of the company, and the values of trust, integrity and long-term sustainable partnership that underpinned it.
"I received the teaser on Green Logistics from Dealsuite and I found the background immediately interesting," explains Mike. "I spoke to them and explored the possibility further. From the very first discussion, it was clear there was a good fit."
Overcoming cross-border boundaries
Technology such as online deal sourcing solutions, social media platforms and video calling are increasingly enabling cross-border deals like these to come to fruition. In the latest Dealsuite M&A Monitor, more than half the advisors surveyed said cross-border transactions had increased in the past five years. The logistics market is also an interesting sector, cited in our research as being among those that enjoyed growing M&A activity in the first half of the year. But cross-border deals still pose some unique challenges, and this deal was no exception.
"Cross-border transactions are more complex," agrees Mike. "There were a couple of areas we expected to be fairly straightforward but which took more time than expected because of the different regulatory and legal restrictions."
The war in Ukraine also created a level of uncertainty among stakeholders, which has caused delays across all deals, he adds: "There is a lot of stakeholder management involved."
A seller's market
M&A is currently a seller's market, with demand exceeding supply. Our research found that a company in the automotive, transportation and logistics sector can expect around 11 seriously interested parties (where the selling party's advisor is contacted). It was the human touch that eventually got this deal over the line.
"I remember I visited the Green Logistics team in Groningen on Friday at 3pm. I expected the meeting to go for one or two hours, but the meeting went on late at night until around eleven" says Mike. "It was a great personal fit."
Green Logistics told him they had other interested parties, most of which were PE funds.
"They said they would prefer someone who can protect the legacy and be a good fit with the general manager and the rest of the team," says Mike. "This is a family-run business, and it is so important to preserve its values going forward."
The future
Mike's goal in the coming years? To maintain and strengthen this family spirit at Green Logistics, to continue leveraging and living the core values, and to be able to provide an amazing customer experience.
"It's a great team and an excellent proposition but more can be done on the marketing and brand awareness side," he says. "I bring a different perspective to the table, which I hope will help us grow as a company."
He also continues to monitor the market:
"I still look at Dealsuite today to see what's posted on there – you never know when a potential partner will come up so it's great to keep an eye on the market."