BoConcept franchise model offers portfolio diversification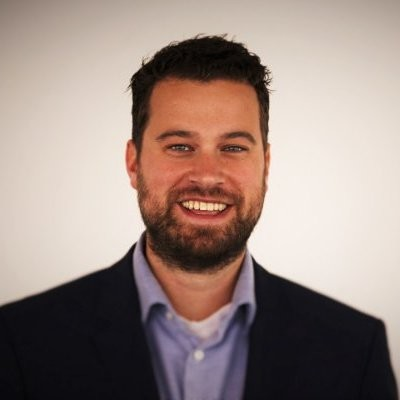 Wieger Houtman
Read the article :
Franchising offers a unique proposition for investors looking at opportunities beyond conventional M&A.
Besides the obvious benefits of diversification, the attractions of investing in a successful franchise are clear:
access to proven business models and established brands.

supportive networks.

transparent exit values.
As with any investment, it's important to identify opportunities with the right characteristics. For example, a typical fast-food franchise comes with high initial costs and ongoing fees. Opening a franchise restaurant of a global burger chain might cost at least US $1 million upfront, with fees that add up to around a third of sales revenue each year. Staffing, licensing, logistics and running costs are also high.
Lower costs, higher returns
Such opportunities are still attractive for investors with a suitable portfolio of businesses that can share resources like distribution and operations. But there are simpler franchising options with much lower entry costs and high earnings potential, which may be more attractive for financial investors.
This is the pitch that BoConcept is making to potential franchisees as it looks to double its footprint during the next few years. A pioneer of Scandinavian design, the Danish company specialises in premium quality contemporary furniture, lighting and accessories, conceived by some of the best designers in the business.
Having started in Copenhagen in 1952, it opened its first franchise store in Paris in 1993. Today, it is present in 65 countries with more than 300 stores — and it is looking for partners to help it expand even further.
Unlike burgers or coffee, BoConcept's products are high value, high margin and low volume. Staff headcounts are small and turnover is low. For franchisees, that makes operations a lot more straightforward.
The BoConcept model
The company's franchise model has changed since its early days, when it still had a wholesale mindset. In 2015, the family-owned business was taken over by private equity firm 3i, which has professionalised operations, shifted to a retail-focused model and supercharged its growth.
"We understood that to be successful, we would need to have the best operators in the market — and that meant having a model that was interesting to them," says Lennart Ladefoged, BoConcept's M&A manager. "Any successful franchisor has to have successful franchisees. They need to be making a lot of money."
There are two sides to the businesses that BoConcept's franchisees operate: retail and logistics. A typical store might have four or five employees, supported by a warehouse that receives and assembles the products.
Opening a store costs around €350,000, plus an inventory of roughly €100,000. In-person training and an online academy are available to bring sales staff up to speed. And then you are up and running.
"Our profit as a franchisor is just on the products," says Ladefoged. "We don't operate with a royalty on top of that and we are a non-profit organisation on the support we provide to our partners, like training."
One of the main selling points, says Ladefoged, is the positive cash flow that stores generate. Here's how a typical sale works:
customer orders a product and places a 50% deposit.

BoConcept receives the order and ships the product, advancing a 30-day credit line to the partner.

product arrives within 10-15 days and the customer settles the balance.
"This is quite important when partners start opening more stores, because they don't need to fund both the investment into the store and to operate the business," says Ladefoged. "Operating the business funds itself."
Partners
As BoConcept looks to increase its footprint to 600 stores, it is focused on finding partners in the US and Canada, as well as key European markets such as France, the UK, Sweden and even its home market of Denmark, where it currently owns and operates the stores itself. Further afield, it is also interested in Brazil and Argentina.
A typical BoConcept partner understands their local market and has the network and connections needed to exploit the opportunity effectively.
"The people we work with have the mindset that they want to grow their business," says Ladefoged. "They don't want to wait to build everything from scratch. They want to tap into something that they can see has growth potential."
The company has typically found new candidates through franchise recruiters, but is now leveraging Dealsuite's online platform to connect with a global network of professional M&A advisors.
"We wanted to get in touch with M&A professionals around the world because we're confident they will have clients who are interested in diversifying their investment portfolio, and we think BoConcept could be a great opportunity for them," says Ladefoged.
Several M&A companies have already reached out through Dealsuite after just a couple of months on the platform.
Interested in a franchise investment?
Get in touch with Lennart through Dealsuite to start a conversation.
Not a member yet? Book a Demo today to find out how you can benefit from Dealsuite.